Frida the 13th - Floral Short Sleeves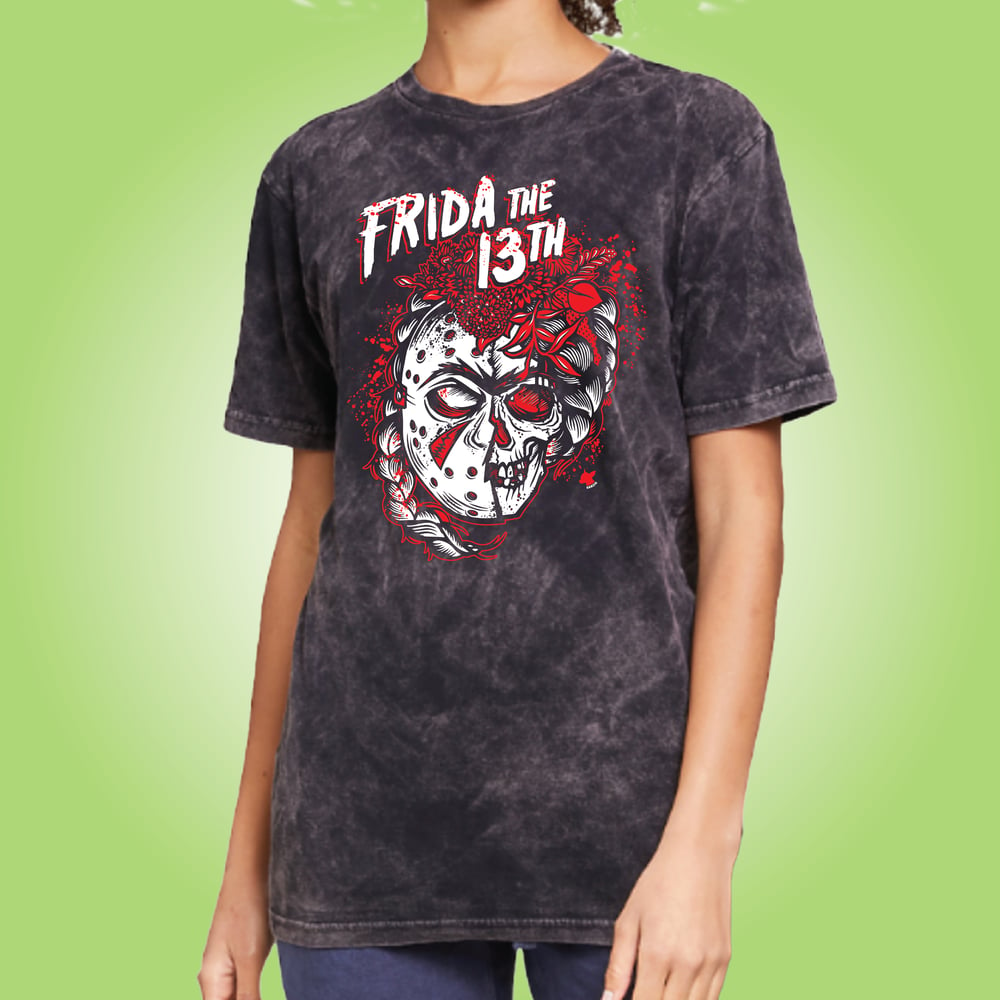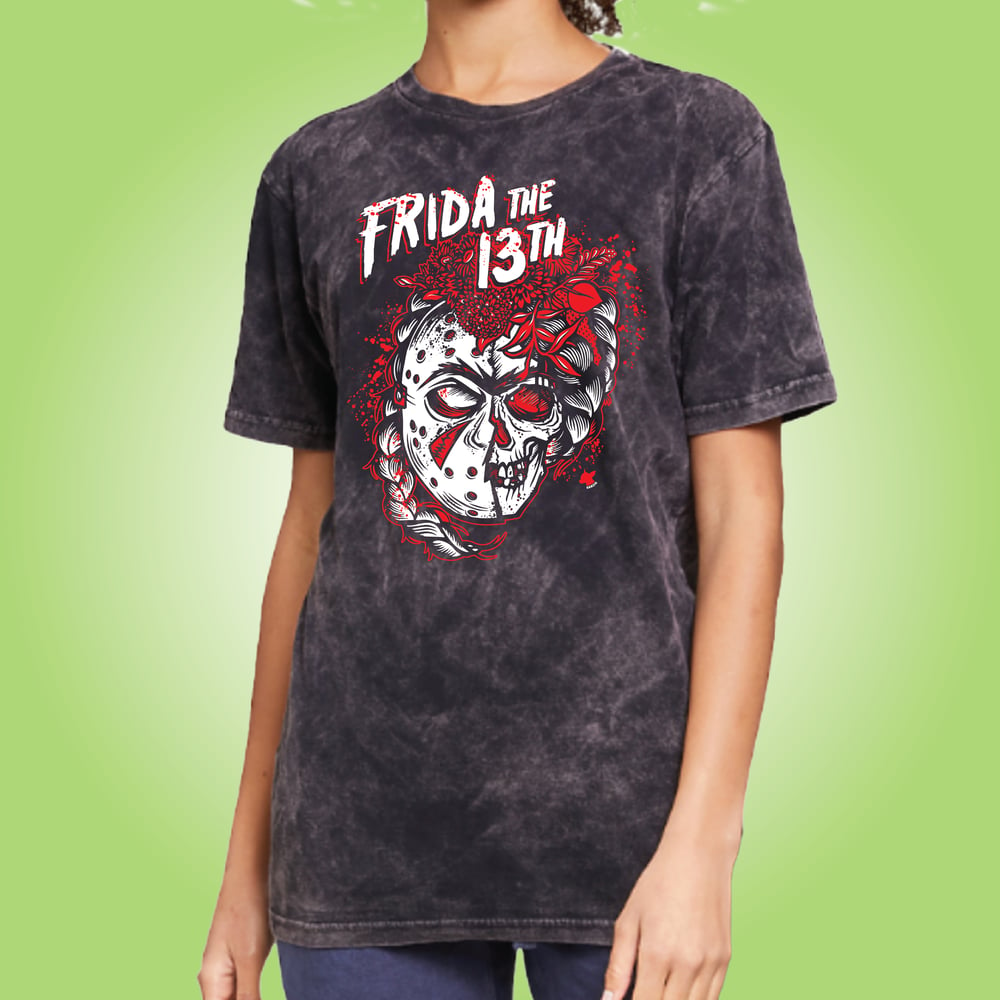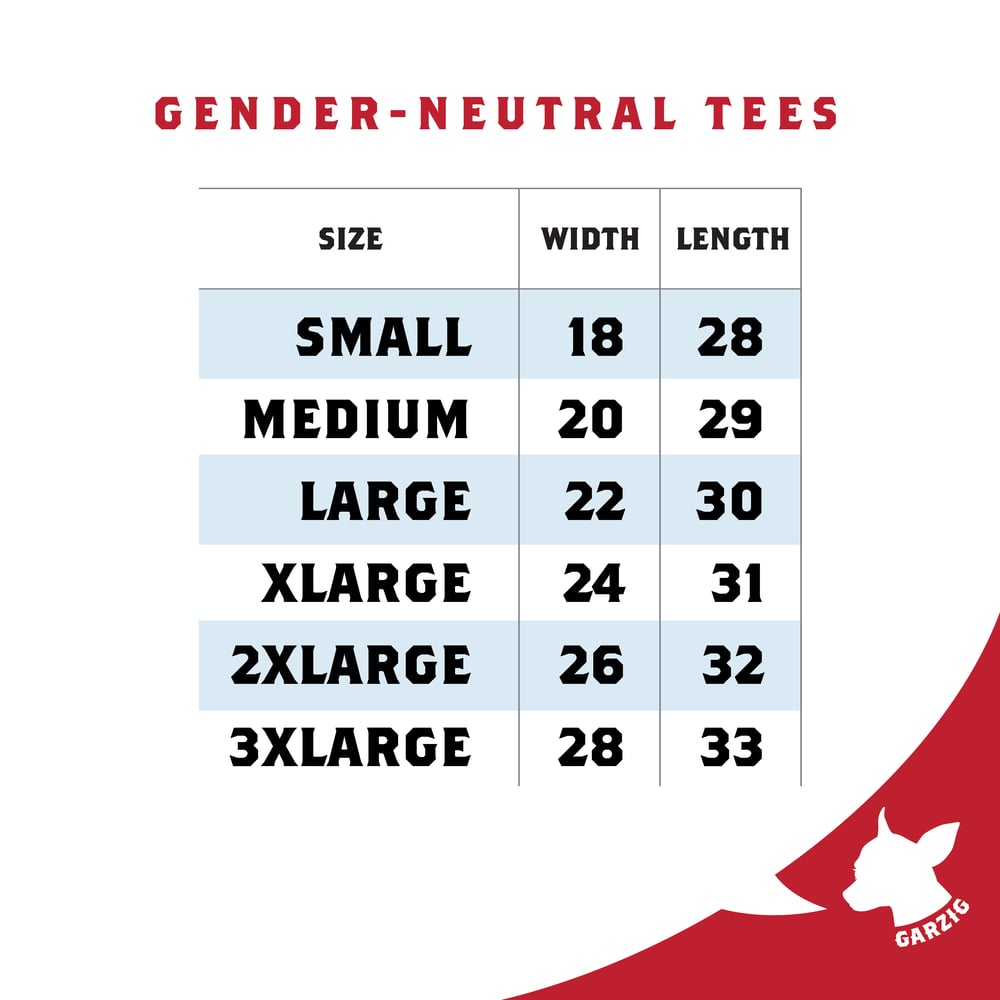 Frida the 13th is back & just in time for her favorite time of the year. .Get your bloody tee in short sleeves, printed on a soft Cloud Black tee, 2 color-ink.
Get yours before they're gone. You've been warned. Ch Ch Ch Ch...Ah Ah Ah Ah...