SSDGM Bag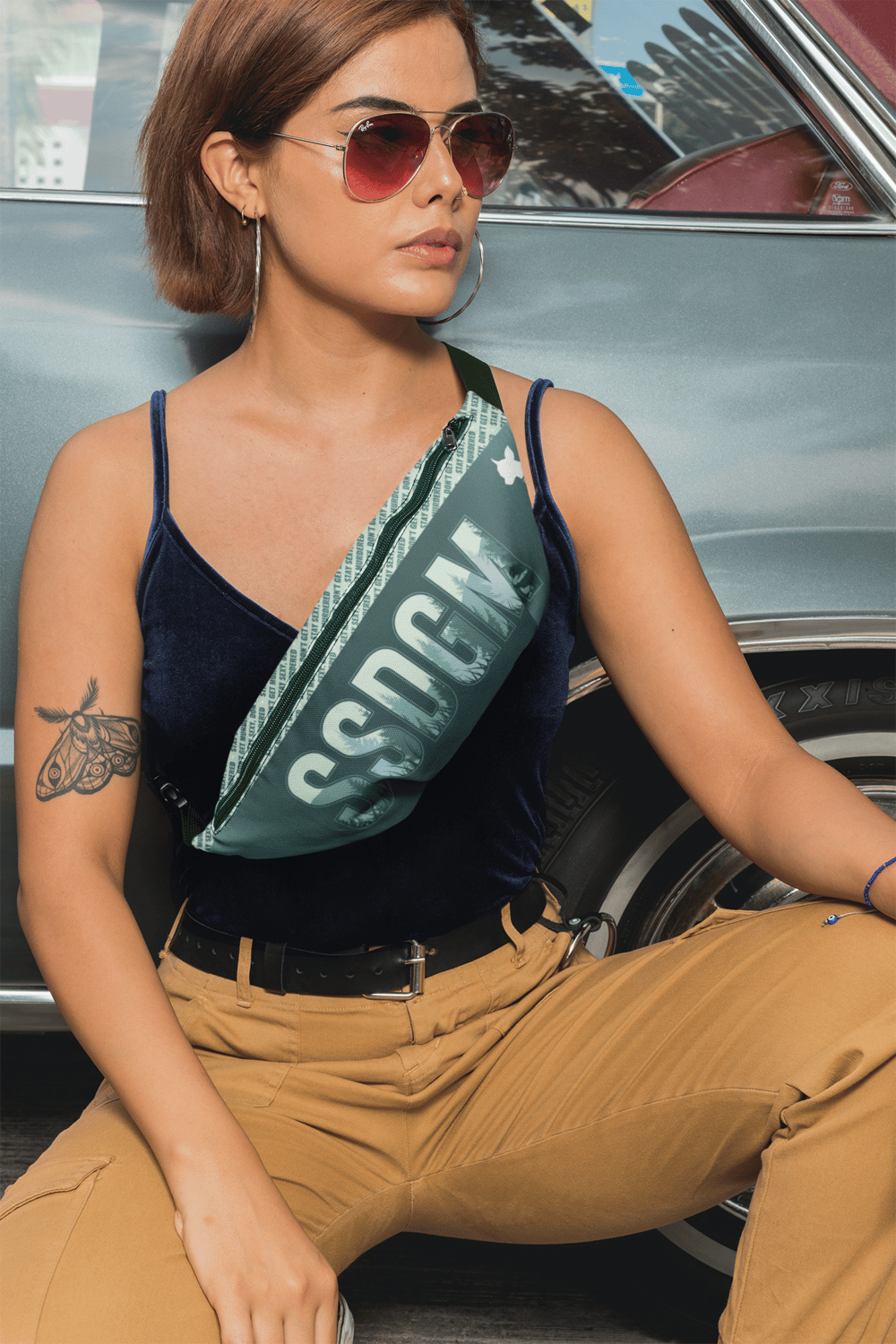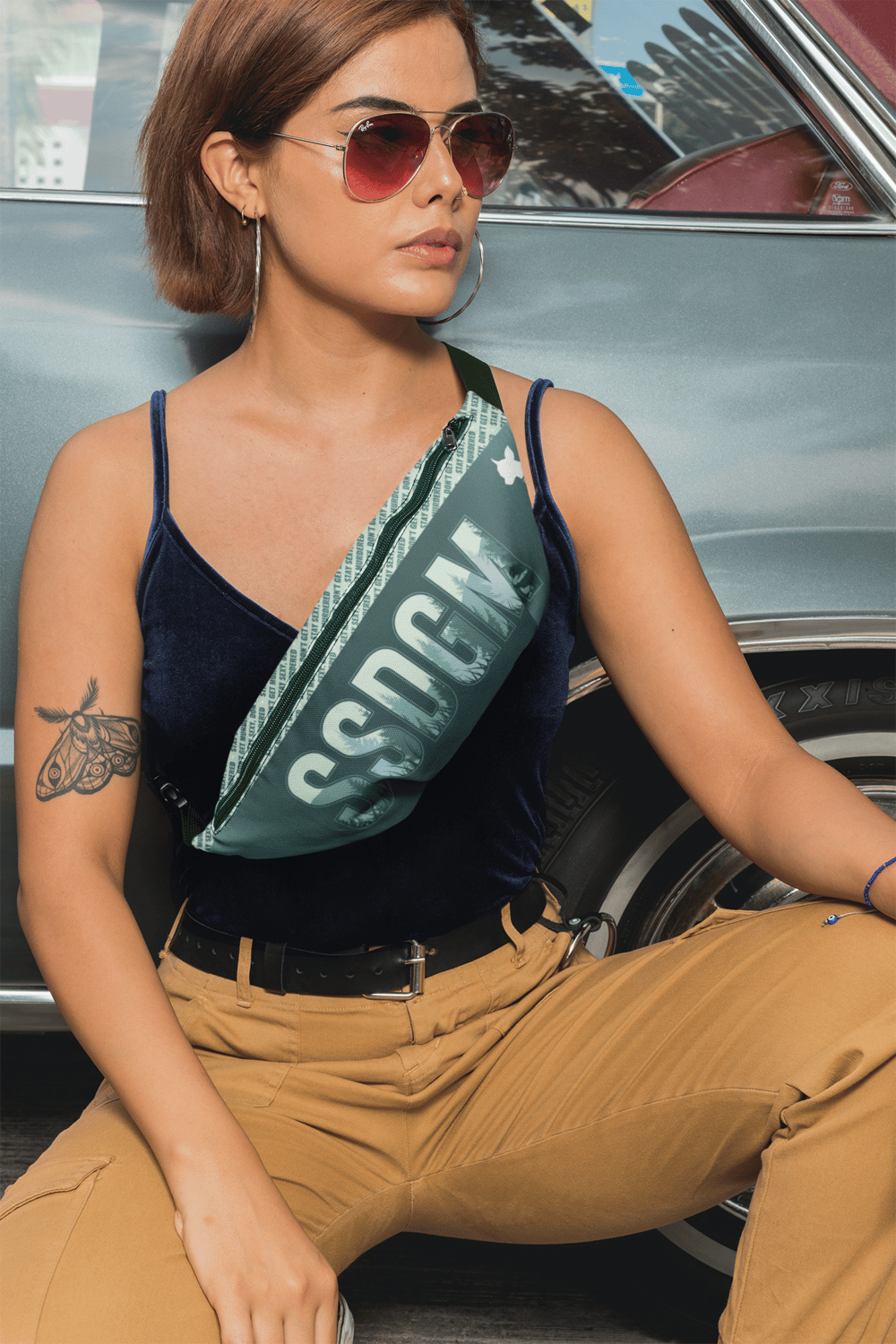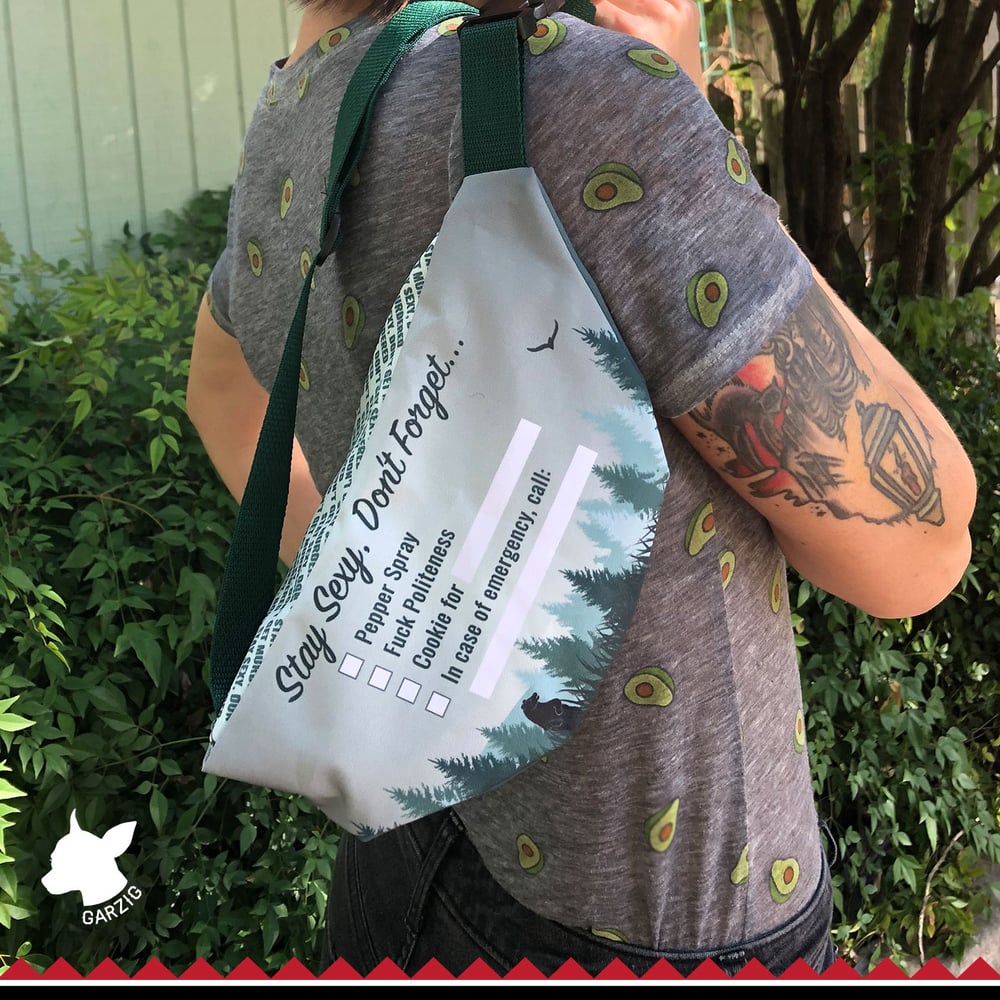 Our SSDGM Bag aka Hip Bag holds 2 tacos, a cookie, phone, & pepper spray. Fill out the name tag on the back so you never lose it and remember, stay out of the forest!
Made in Texas, full color sublimation with a forest green nylon belt, black buckle, and a forest green zipper.
$3 from each SSDGM pack has been donated to Safe Austin.