Mi Vida Loca - Tshirt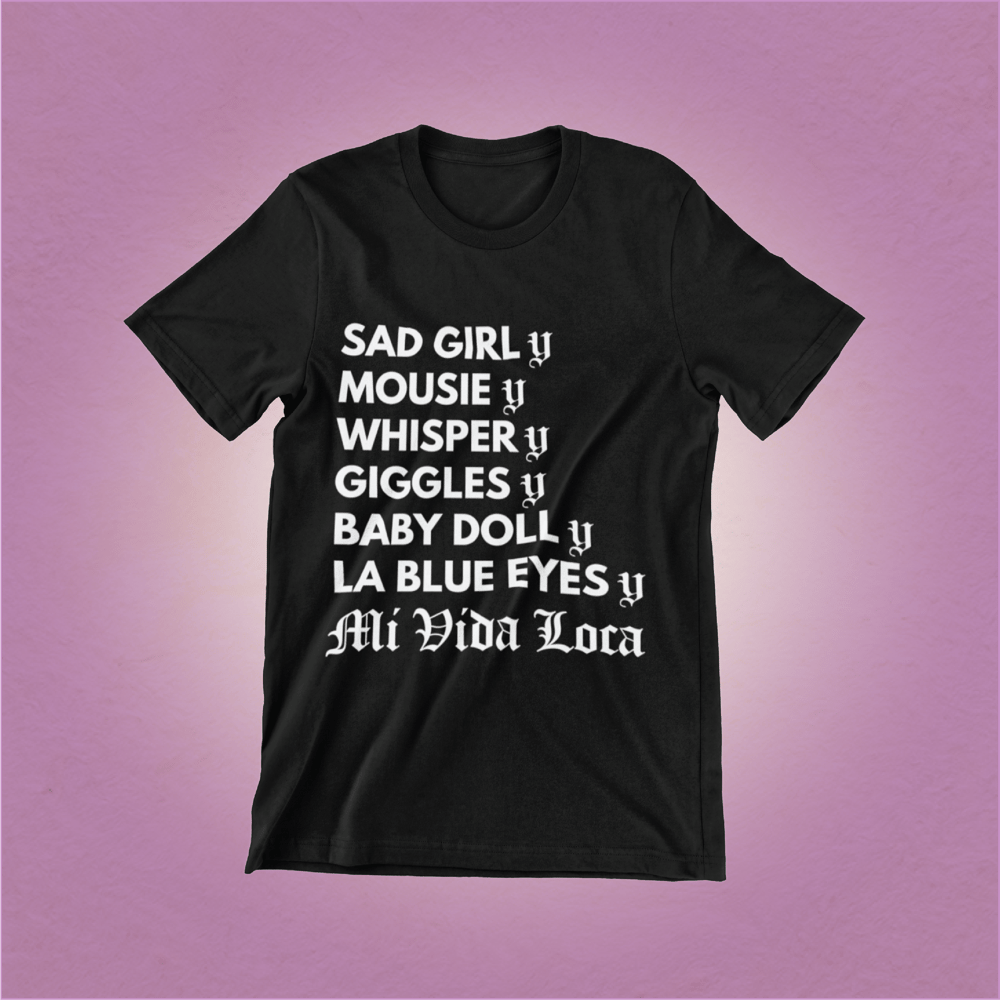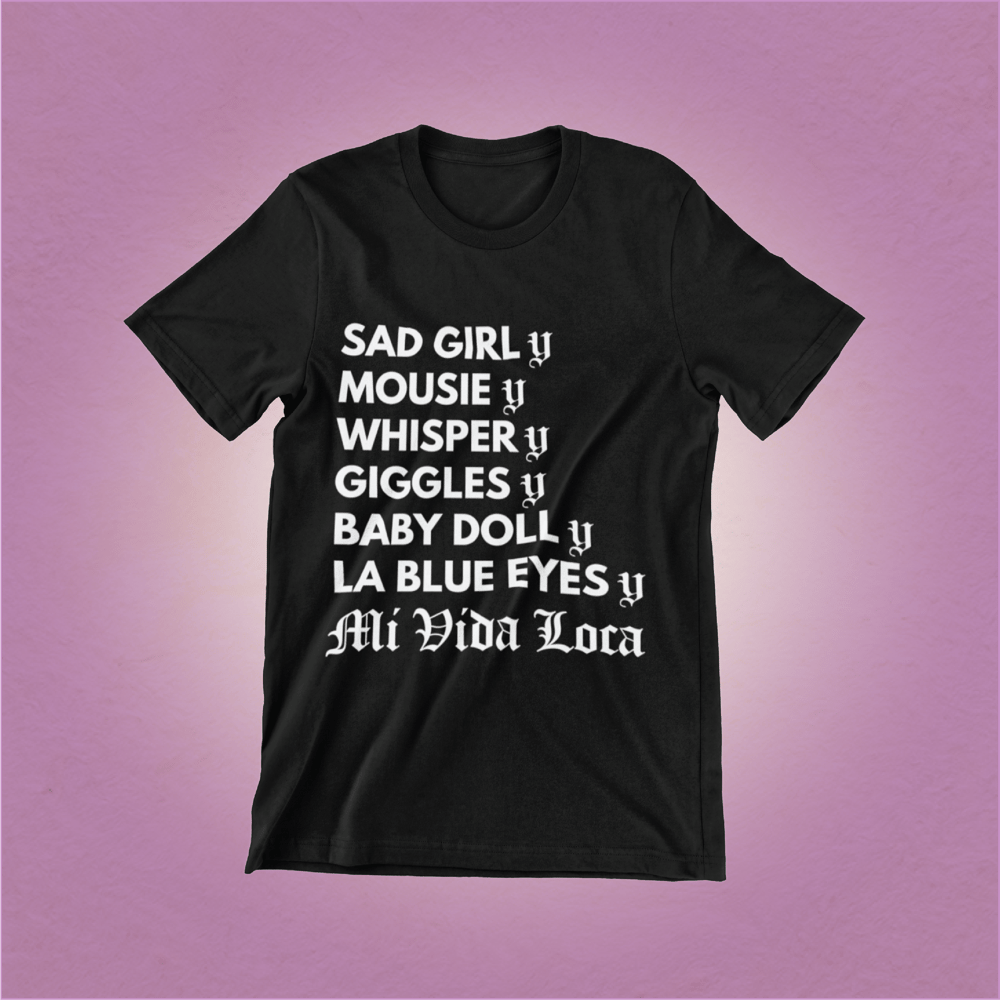 This MI VIDA LOCA tribute t-shirt is nice and baggy. It fits loose and is so firme it made Sad Girl smile.
We also sell this MI VIDA LOCA design on a womxns-cut style t-shirt so the sleeves are a little more snug & curvy at the waist.